Let's face it, the money is in feature-length films. Disney can put money into films that are a collection of shorts (e.g. Fantasia), and there will be complaints that it "really isn't a film", and if it does make money, it won't be until long after the first release. People really appreciate a good short before a film (Disney's Paperman this last year was better, in my opinion, than Wreck-It Ralph it preceded), but few really remember it, and even fewer will pay for a short separately.
But there is an important place for shorts, because a short can sometimes be a perfect length for what one wants to say, or the perfect length for how long someone's attention can be captured by a certain style or storytelling technique. We have seen films that are basically one joke, which might have worked perfectly for a short. Dense surrealism like Eraserhead would probably have worked better as a short (in my opinion, which I know many disagree with). I think the short is the perfect medium for experimental film, to get audiences used to a style that could be explored longer at a later time.
I think it is rare to create a perfect entertaining short (which Pixar seems to create regularly), but they are often the pick-me-up we need.
I have some evenings that I can't focus on a longer film, my mind going ADHD, so I'll spend an evening seeking out shorts that others have recommended. If you want an evening of a variety of shorts, here's some recommendations for you:
Validation—A nice premise that is extended to brilliant conclusions, I have never smiled so much at one time in my life. I made my wife watch it just so I could watch it again with her. It is about a parking attendant who validates not just parking tickets but the people who hold them. It makes you happy.
Tale of Tales—A more esoteric story about storytelling, you'll have to pay close attention to this one. But the brilliant animation and ideas are worth the focus you give it.
Presto—I could write a book about Pixar shorts. Each one is so brilliant, so funny, so telling. Here we have the ultimate revenge on an employer who never cared for his employee as much as he did his own pride. It goes to Loony Tunes height.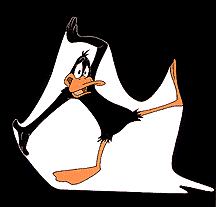 Duck Amuck—Speaking of Loony Tunes, here is one of Chuck Jones' best, which is saying a lot. The fourth wall isn't just broken in this short, it is blown into smithereens by Acme's finest dynamite. Daffy is brought to his knees by the animator's pencil.
An Occurrence at Owl Creek Bridge—I loved the story by Ambrose Bierce when I read it in high school. This film perfectly realizes that story with almost no dialogue. A man sentenced to be hung escapes and the aftermath.
Wallace and Gromit in The Wrong Trousers—Wallace and Gromit are one of the best buddy teams in cinematic history. Brilliant inventors, but not so bright in social engagement, they are stumbling into one adventure after another. In this, my favorite, they fall into a ring of jewel thieves. A wonderful nod to the Pink Panther films.
Rikki Tikki Tavi—Another film by Chuck Jones, this one has a very different tone, it being about a life and death struggle between a mongoose and a family of snakes. Well told and animated version of Rudyard Kipling's Jungle Book tale.
One Week—Some of the best shorts were silent from the early era of film. Buster Keaton is a more recent find by me, but I have been enjoying his films immensely. One Week is one of the best. A newlywed couple receives a house as a wedding present, with the only catch being that they have to build it themselves. So funny and great stunts by Keaton.
La Jetee—A great experimental film, which is more of a slideshow. But it is also a time travel story. Overall, a unique experience. It is the basis for Terry Gilliam's film 12 Monkeys.
Knick Knack—Just one more Pixar short. A snowman wants to get to the girl in the next snowglobe, but how? So innovative, and so much hilarious creativity.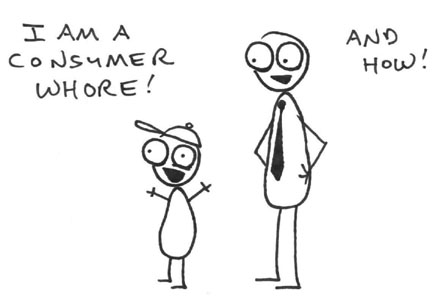 Rejected—I've been watching more and more by Don Hertzfeldt, who is a cynical, deeply disturbed but funny animated filmmaker. Rejected is a series of brilliantly misguided promos for a family cable network.
One last thing I want to say. Most of these films can be found on YouTube, which is a great way to be introduced to a variety of shorts. But if you have the means, find a way to pay for shorts, because shorts are how up and coming filmmakers make their mark and they often don't have much money to spend. Support short films!
What are some of your favorite short films? Please recommend me some for my ADHD evenings!